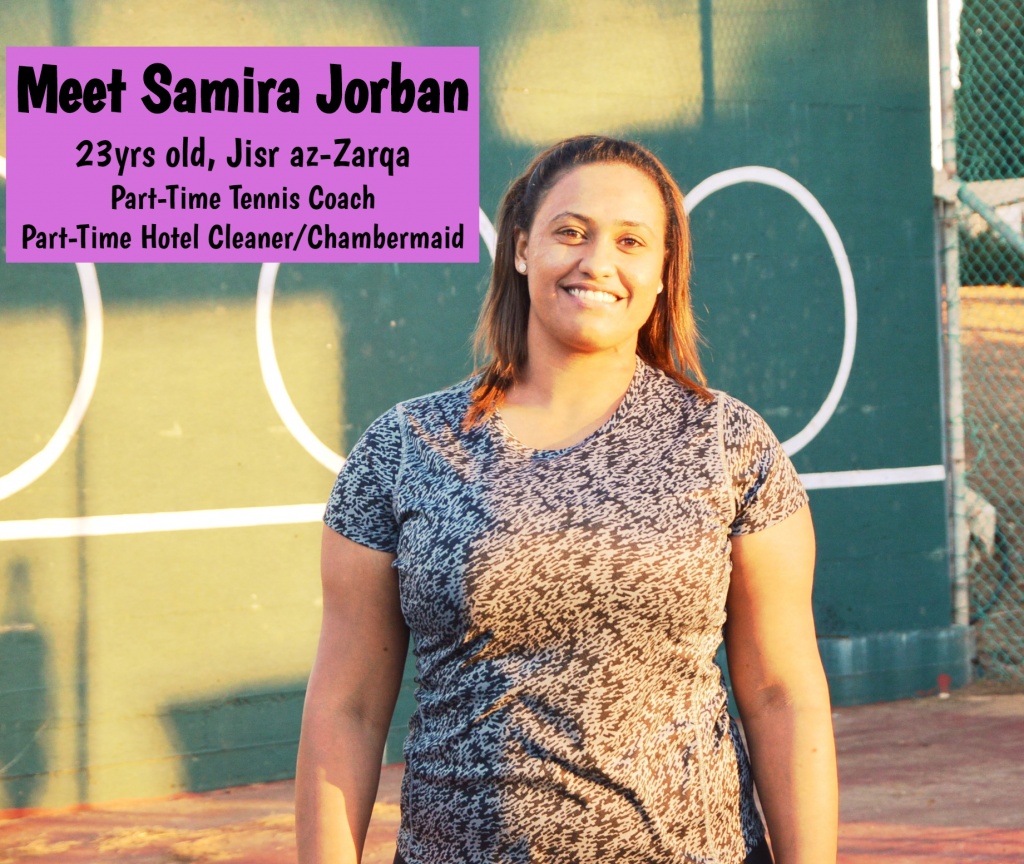 Samira Jorban
Samira is from Jisr az-Zarqa, where we have had tennis programmes since 2002.
Samira works with us as a part time tennis coach \ she is also is employed as a part time hotel cleaner and chamber maid.
She has been playing tennis since the age of 8, and although her socioeconomic situation is not easy she dreams of coaching tennis full time.
She has big plans, as big as her amazing forehand shots, she wants to complete an advanced tennis coaching course and one day even maybe run her own tennis school. The Freddie Krivine Initiative trains Arab speaking coaches and employs them to coach the next generation. We also aim to create more training programmes in more towns and villages so that Arab speaking coaches like Samira can give up cleaning and take on a full time tennis coaching job!
Hassan & Farid
Hassan and Farid are from Jisr ar-Zarqa, Hassan is a construction engineer and works in Pardes Hanna, he is married with 3 children and Farid is his oldest (5 years old). Hassan's father always watched tennis at home and installed a love in him from a young age. Hassan even played tennis with friends in his youth. He always dreamed of giving his son the opportunity to hold a real racket and play on a proper tennis court with a professional coach.
Now through the Freddie Krivine Initiative Farid attends our tennis school twice a week.  Hassan leaves his work early to get Farid to the tennis courts on time and dreams that one day he will play professionally – maybe even becoming Israel's next Nadal or Federer.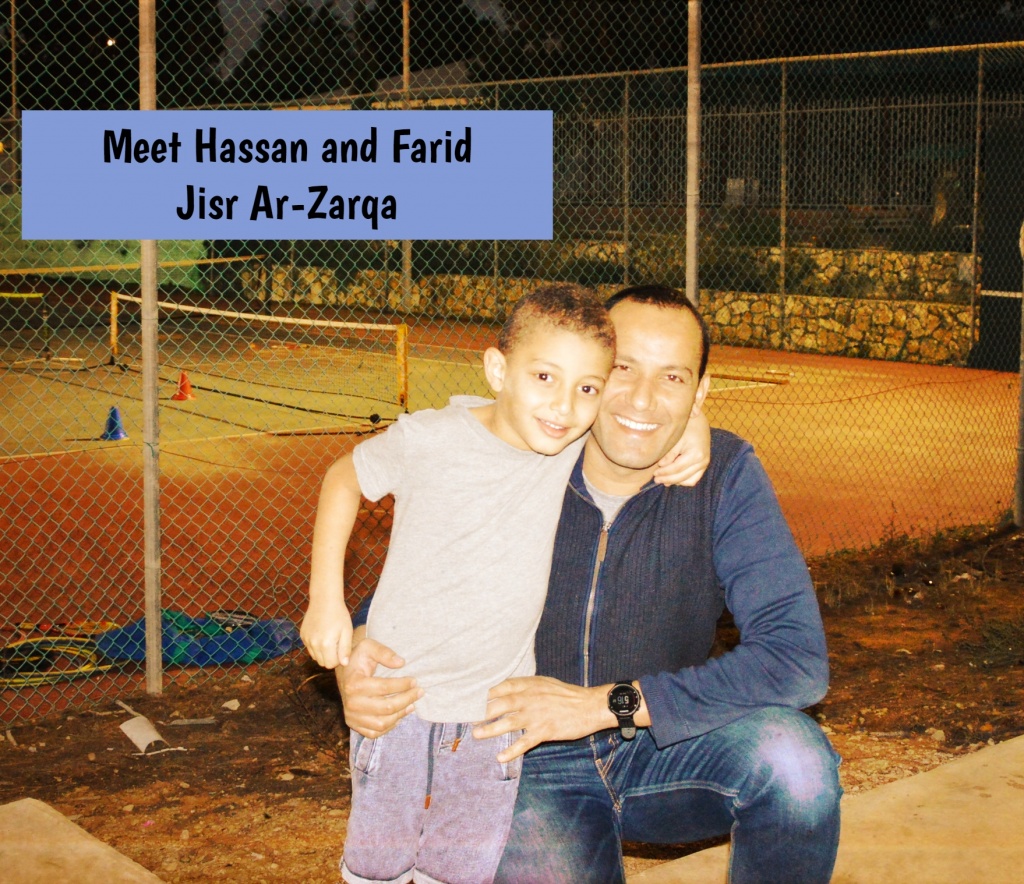 Osima Amash & Samira Amash
Osima is a school teacher and widow with 4 children. Her son Mohamed plays in our afternoon clubs and her daughter Samira has been playing with our teams for two years  – even winning 4th place in the Northern Tennis Championships in 2018. Osima especially loves the camaraderie with the other parents at tournaments where Jews and Arabs alike, who are all there to cheer on their children.She believes being part of the Freddie Krivine Initiative has taught her children to be competitive, responsible and commitmed. Where they learn concentration, discipline and the love of sport. She likes that her children can play in national competitions and see that they play just as well, if not better, then the other kids, no matter their background.
Dr Sireen Muhchsen
Meet Dr. Sireen Muhchsen from the village of Furedis, Israel.
20 years ago Freddie Krivine set up Israel's first shared society through a tennis program at the Caesarea tennis courts.
He brought together 20 kids – 10 Jewish kids from Caesarea and 10 Arab kids from Furedis and Jisr a-Zarqa. At the call for tryouts over 350 kids turned up!!
Sireen was the only girl whose parents allowed her to attend.
From aged 8-18, these 20 kids played together and became firm friends.
Today 6 out of the 10 Arab kids have completed medical studies and are doctors and 1 qualified to be a veterinarian, and two became tennis coaches – one is our Head Coach.
Sireen says that the program helped her self-confidence, kept her in school and paved her way to medical school.
20 years of FKI programs are still creating social mobility for Arab children in Israel.