After School Tennis and Homework Club – Jisr a-Zarqa
Our flagship project is entering its 16th year. 
By introducing after-school programs to underprivileged Arab villages, FKI has improved school enrollment and attendance rates for participating youth. In Jisr a-Zarqa, students who took part in our programs maintained a high attendance rate in school, with many going on to higher education. In 2018 six tennis graduates returned to Jisr after completing medical studies aboard.
While some Israeli non-profits, charities and sports groups fear even to physically enter Jisr – FKI has been running in coordination with the Jisr municipality, weekly morning tennis programs in the local school, summer and winter tennis camps for hundreds of children – keeping them off the streets while their parents work.
FKI tennis activities have become so influential in the town of Jisr al-Zarqa that Sheikh Morad, the Mayor of Jisr, has said that our programs are one of the main elements "preventing at-risk youth from being exposed to negative influences."
Each year a group of 60 kids, aged 6-16, is trained twice weekly by a dedicated tennis coach and mentor assigned to their group.
In 2019-2020 all programs will combine the professional with the social now including an interactive curriculum with a focus on topics affecting the participating communities
Topics will include: decision making and leadership, healthy lifestyles, and gender equality
For the 2019-2020 project we are currently renovating our clubhouse to turn it into a learning space, so that before and after their tennis class every child will be assisted by volunteers to complete their homework and take part in English and Hebrew language classes in a combination of more than 60 hours per month.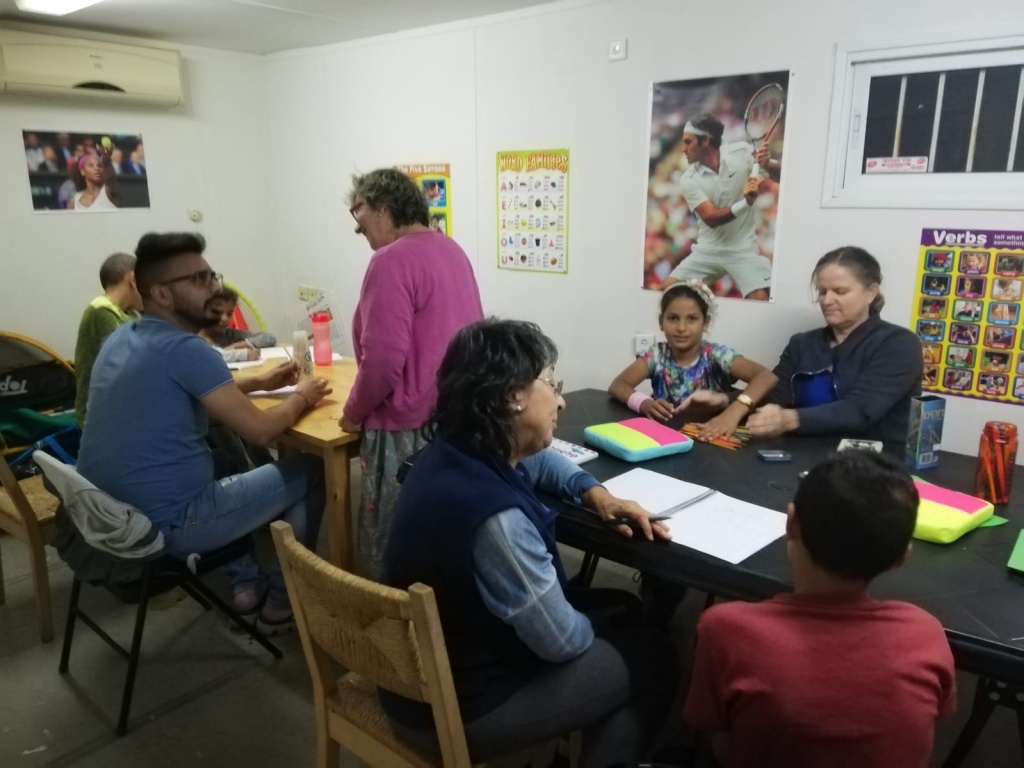 The group also takes part in inter-club tournaments with other Arab and Jewish local tennis clubs.
The focus of this program is on the development of societal skills – developing an understanding of the resources and actions needed to create situations to achieve one's goals (e.g., hard work, cooperation, building relationships, accepting and nurturing support).
New clubs are planned for Faradis and Baqa al-Gharbiye in Sept 2019.